He Hurt Himself in His Confusion!
He Hurt Himself In His Confusion!
By Dan Giles
Jia Hao's parents are splitting, he has no friends, and he couldn't even get it together to get a summer job. His only companion is a small fire lizard who would give anything to evolve. How can Jia Hao convince him that change is stupid and bad? He Hurt Himself In His Confusion! is a short play about the weirdness of growing up, with music and monster battles.

Directed by Charles Quittner
Choreography by Raja Feather Kelley
Music by Jacob Brandt
Costumes by Devan Freedman
Production design by Kevin Klakouski
Produced by Anne Ciarlone

Featuring
Adriana Bohmier
Jacob Brandt
Lea McKenna-Garcia
Fernando Gonzalez
Elijah Guo
Regina Strayhorn
Musicians
Jacob Brandt
Mateus Falci
A Shuga Pie Supreme production for Exponential Festival 2017 @The Glove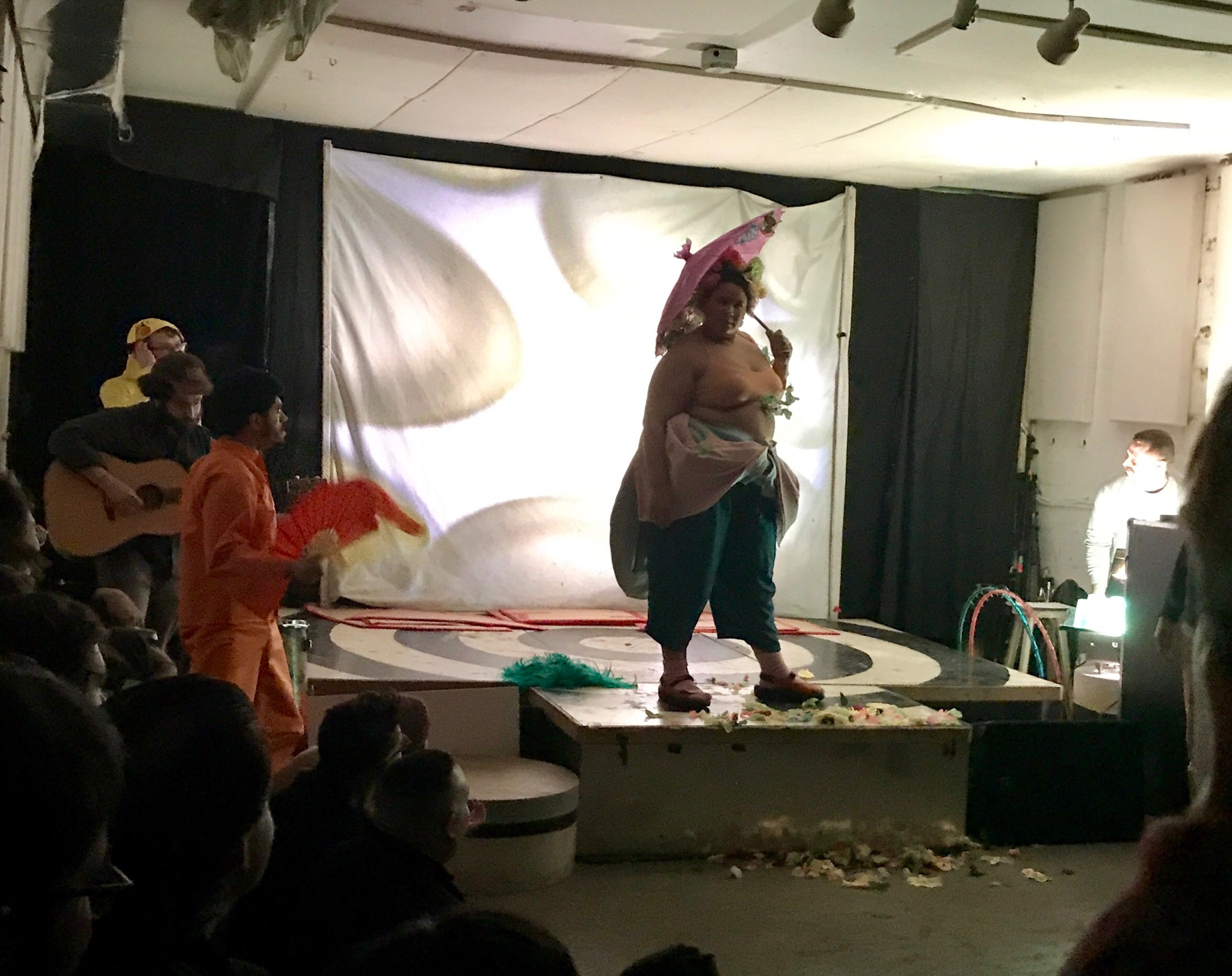 He Hurt Himself in His Confusion was originally presented as Charmander the Stray part of Dead Summer Plays produced by Whitney White at JACK featuring Elijah Guoh, Ralph Adriel Johnson, Bridget Saracino, Adriana Bohmier.