Toxic if Swallowed
an inner circle jerk
While daddy's at Mar-a-Lago, Jared Kushner, Stephen Miller, Donald Trump, Jr, and Mike Pence circle up to explore their lust for each other and their Conservative ideals. Will the new intern spoil their fun?
Toxic if Swallowed began its life as Corporate Doubleteam or the ecstasy of Lucian Wintrich at the Not Normal series at Irondale Center. The workshop featured Noam Ash, Christopher Nolan, Jack Raymond, Randy Harrison, & E.B. Hinnant. Choreography by Joshua Weidenmiller. Photos by Nicholas Giordano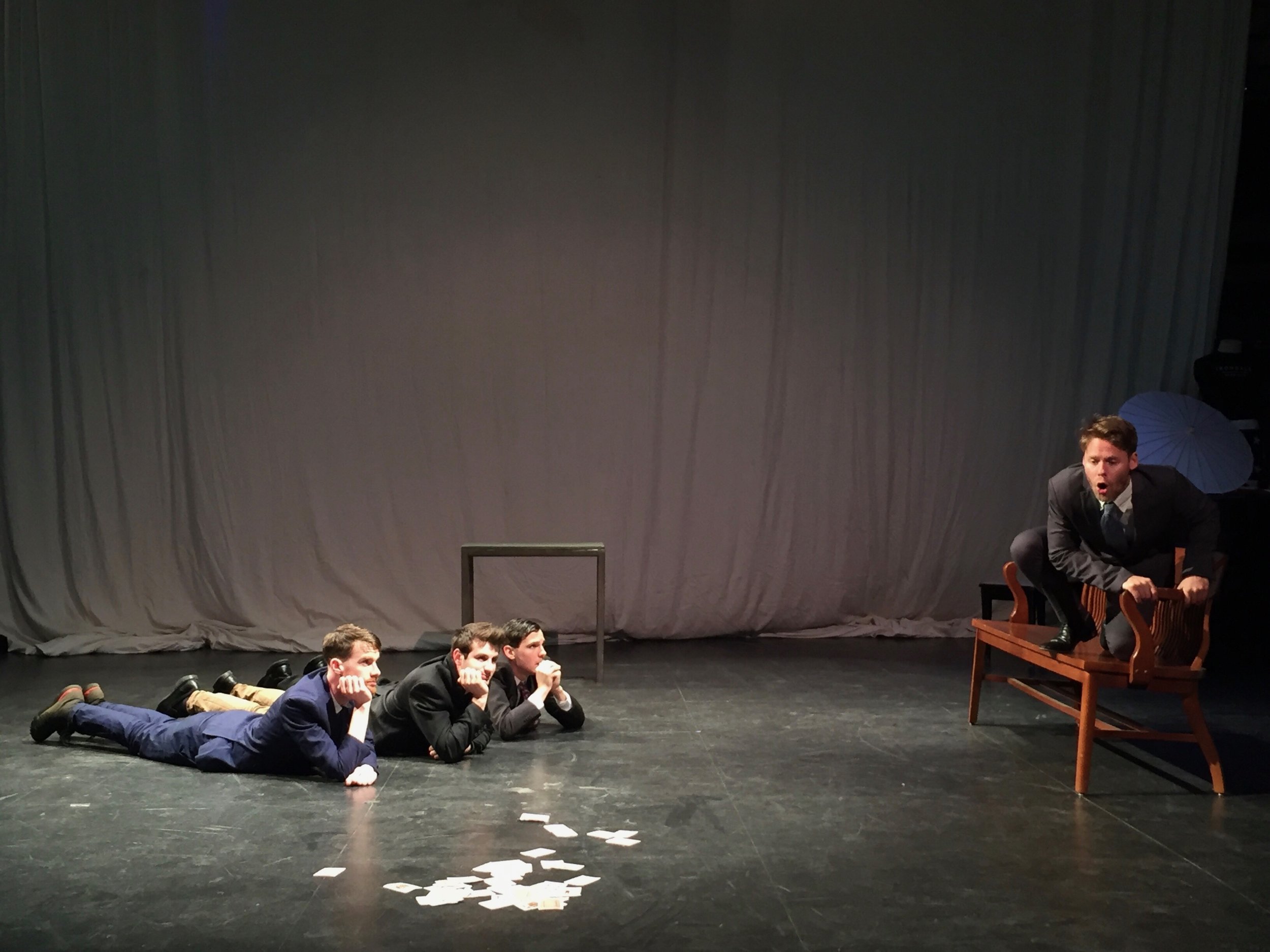 Toxic if Swallowed played Ars Nova on 4/20 part of Citizens United's Make America Green Again. The cast featured Michael Kushner, Christopher Nolan, Jack Raymond, Bill Coyne, & Chris Tyler, with choreography by Joshua Weidenmiller, lighting by Kate McGee, and live music by Gandor Chorale. Photos by Max Branigan
this is my wife ivanka
 
you know?
 
and she just makes me
proud
 
she makes me
 
so
 
proud
 
to perform heterosexuality
 
for all the world to see
 
and i just love touching her ass.